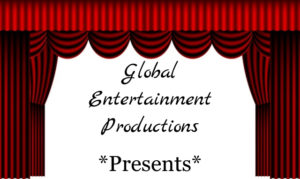 Global Entertainment Productions is pleased to announce our first ever live event!
What: Dinner and Show
Date: July 21, 2017
Time: 7:00 PM
Place: The Italian club on the Gold Coast Australia
Agenda:
Two course meal followed by live entertainment by Phil Emmanuel, Mykl Lozin, Kim Banffy and Bill Ryan.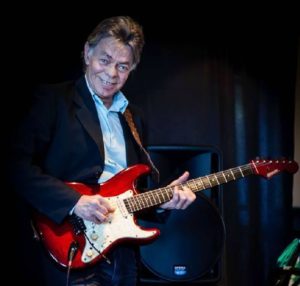 Phil Emmanuel is known as Australia's Greatest Electric Guitar Player and has a resume of amazing performances with musical legends that any musical enthusiast would envy.
"Phil's musical prowess is so astonishing that there are times when the man becomes the guitar and the guitar becomes the man. His passion is illuminating; his ability is breathtaking "While his brother Tommy plays it sweet; Phil plays it from the street" Glenn A. Baker

Neil and Gai, the producers of 'Village to Villa' will be screening one of the episodes from the TV series that GEP has supported.
Robert Braiden, the writer/director of the feature film '1' will also be there talking about the production and progress of the GEP supported film.
The creators of the newest GEP projects will be there to autograph copies of the book and music CD which will be available for sale on the night.
The book is titled "The Meters Still Ticking" It contains many specially selected stories of strange incidents and abnormal human behaviour that is part of the everyday life of a taxi driver. It includes conversations with many famous and well known personalities such as Keiren Perkins, Normie Rowe, Darren Beadman and Matt Rogers.
---
We are also proud to announce our first 60 day CD project to be released on July 21 2017.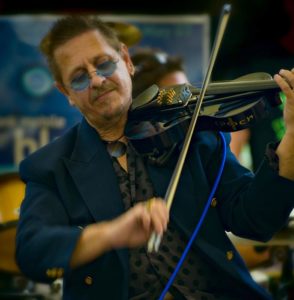 ELEMENTS – A unique double CD selection of the multi award winning music and performances of Australian eclectic violinist and composer Mykl Lozin.
Mykl's unique style in musical composition blends many of the world traditions including modern and indigenous cultures intertwining with nature as it merges seamlessly into grand and sweeping orchestral soundscapes. A perfect relaxation and travel album to add to your favourite's collection.
Highlighting this cd set are the wonderful and powerful interplays with the most unusual collaboration of instruments, the violin and the didgeridoo. Mykl was the first composer performer to bring this level of duet musicianship to the world stage featuring these two instruments in the 90's gaining worldwide recognition and several music awards.
"In fact such has been Mykl's success that he has played a major role in the restoration of the violin, particularly the electric violin, to the forefront of alternative and mainstream music in Australia and around the world". – Michael Jacobson – Gold Coast Bulletin
---
This successful event was held on July 21, 2017