Village to Villa – Living Like Locals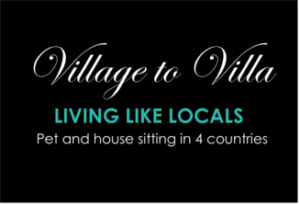 Two experienced media professionals hit the road, going "local" in 4 countries, house sitting and tasting life from village to villa. 1 year of spontaneous moments, wonder and discovery in AUSTRALIA – FRANCE – UK – ITALY.
Series total 20 episodes of 24 minutes duration. PLUS weekly Social Media clips of 3 to 5 mins – additional content.
THE PREMIS
To know what it's really like to live in a country with a different culture and possibly a different language, you must move into someone else's home and live like the locals.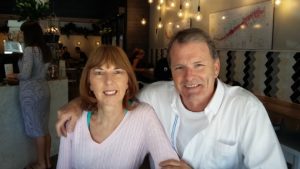 BRIEF OVERVIEW
Neil McLean and Gai Reid have enjoyed long careers in television production. They've stepped off the treadmill and plan to create a better work/life balance. It's time to enrich their lives by spending a year travelling. But not in the conventional way! Each has seen parts of Europe as a tourist, now it's time to dig deeper and discover what it's really like to LIVE in France, Italy, or the UK. The best way to do that is to step into some-one else's "life" for a while.
They plan to take over other people's homes AND they're taking YOU along for the ride!
What is House Sitting?
A large part of the desire to travel is to visit another location, possibly in a foreign country, to relax, to have a memorable experience or to learn more about life in another culture. But some people have animals that need to be considered, a garden that may need attention during their absence or they simply would prefer that their home isn't left empty while they are away. House sitters enable people with these responsibilities to enjoy their own break away, knowing that their pets and their home will be in good hands.
For the house sitters, this is an opportunity to experience new, stimulating locations and countries. House sitting is a fantastic way to travel for long blocks of time rent free and with the use of a washing machine! Animal lovers get to have dog time, snuggle up with the cat or even take care of a few farm animals. Properties, locations and commitments vary enormously.
Gai and Neil have registered with Trusted Housesitters.com the world's largest website for matching home owners with sitters. They are based in the UK and have clients from all over the world. This is where our couple will find the majority of their home bases for their year of travel.
How would you like to spend three weeks in a French chateau where you care for a small pack of poodles in return for luxury living?
Or stay in an ancient stone cottage with a pool and a knock out view of the Mediterranean in return for watering the garden and feeding the chooks?
Would cat sitting in a Cotswolds village in the UK send you delirious?
Or could you be tempted by a month in an old Vicarage in Sussex spoiling two lazy but adorable cats?
Is spending two lazy weeks near the white sandy beaches of Australia your idea of bliss? You may be required to do some light gardening.
THE POSSIBILITIES
How about three weeks in a tranquil villa in Umbria where you help neigh-bours pick fruit at harvest time?
These are real options for our house sitters. What is it like to step into another family's sanctuary, sleep in their beds, make dinner in their kitchen, take care of their beloved pets and even drive the family car?
Will the neighbours be over with curiosity and casseroles? They hope so!
With only a smattering of French and no Italian beyond grazie and biscotti, how will Gai and Neil communicate without creating a massive or potentially embarrassing misunderstanding?
This Gold Coast couple won't balk at driving long distances in their own huge, flat country but how will they navigate the tiny ancient streets of the UK and Europe?
For a full overview about the Village to Villa project please download the official PDF Document.