Grab Your Piece of the Multi Million $ Film and TV Production Industry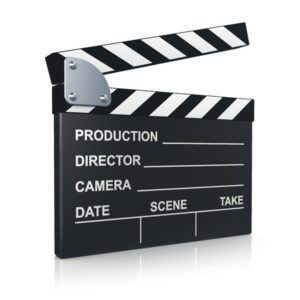 The mission of Global Entertainment Productions is to give access to an industry normally out of reach of the average person—the entertainment industry. GEP builds on the now well-accepted model of crowdfunding that gives supporters special perks—things like advance screenings, behind-the-scenes peeks at the production process, and valuable educational material related to the industry. In the process, many worthwhile creative projects are launched. GEP projects range from Television and Film to music and books—anything related to entertainment.
While the typical crowdfunding project is a "one off"—raising money for a single musical group or event, for instance, the Global Entertainment Productions model is much different—and better. Supporters or fans joining GEP automatically become involved in a diversified—and growing—portfolio of creative projects. GEP also brings management skill to these endeavors—not just financial support. And the intention is that these projects are not just interesting, but profitable.
This new concept is based on a model that was designed several years ago around the production of a single movie. This model was very successful in accomplishing its purpose and produced many satisfied participants. The movie was produced; money was made and shared by all. GEP builds on that proven success and will be greatly expanded in scope, partly through the leverage provided by The Nucleus Project.
In this industry the real payoff is when a production is sold or goes to the box office. This is when returns can be considerable—especially when secondary income such as merchandising and royalties are factored in. Global Entertainment Productions has a very creative system in place to share some of these profits with supporters—as a "thank you" or bonus. The basic structure is outlined in the co-operative pools structure below and is only a guide to the overall system.
To become involved with Global Entertainment Productions costs a $99 Annual Subscription to The Nucleus Project, then $47 per month to participate in the Hybrid co-operative pools. The two elements, benefits and income potential are explained in the sections below.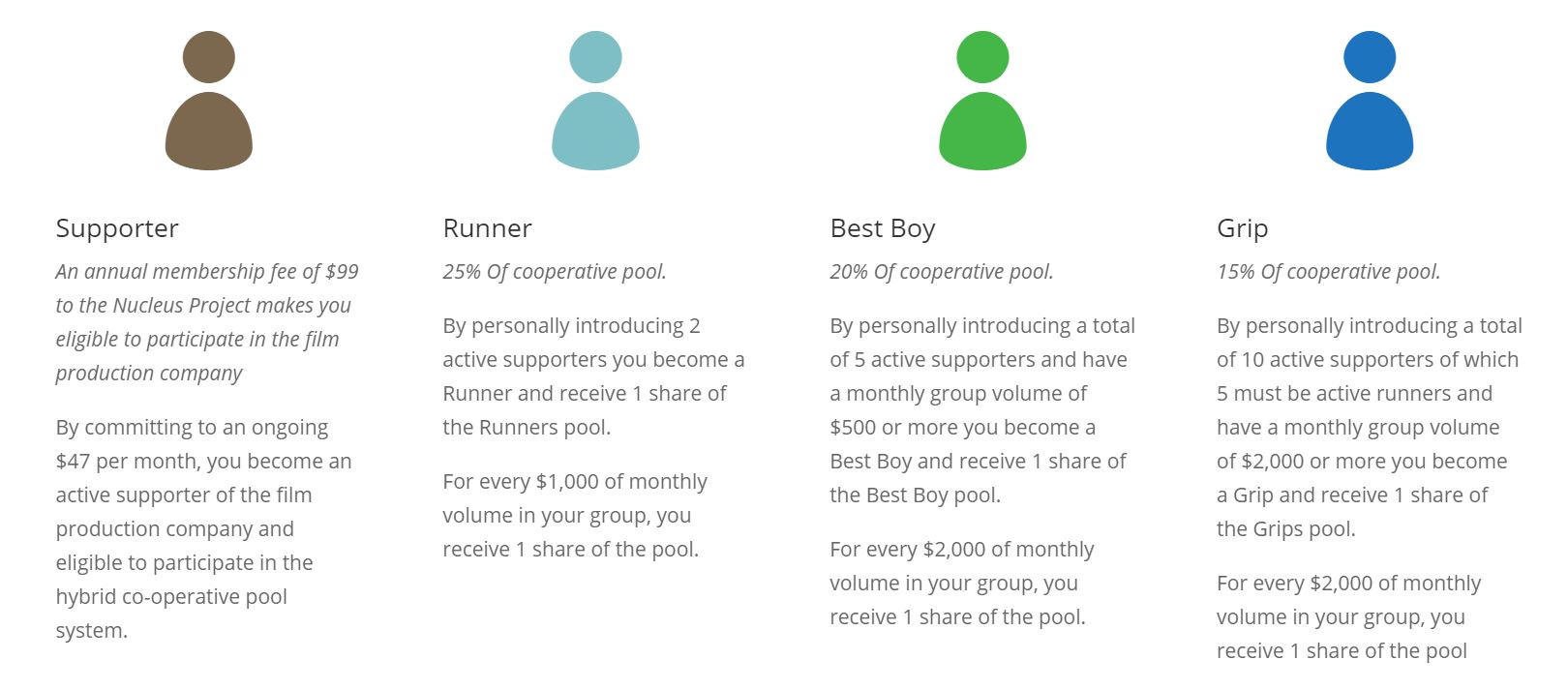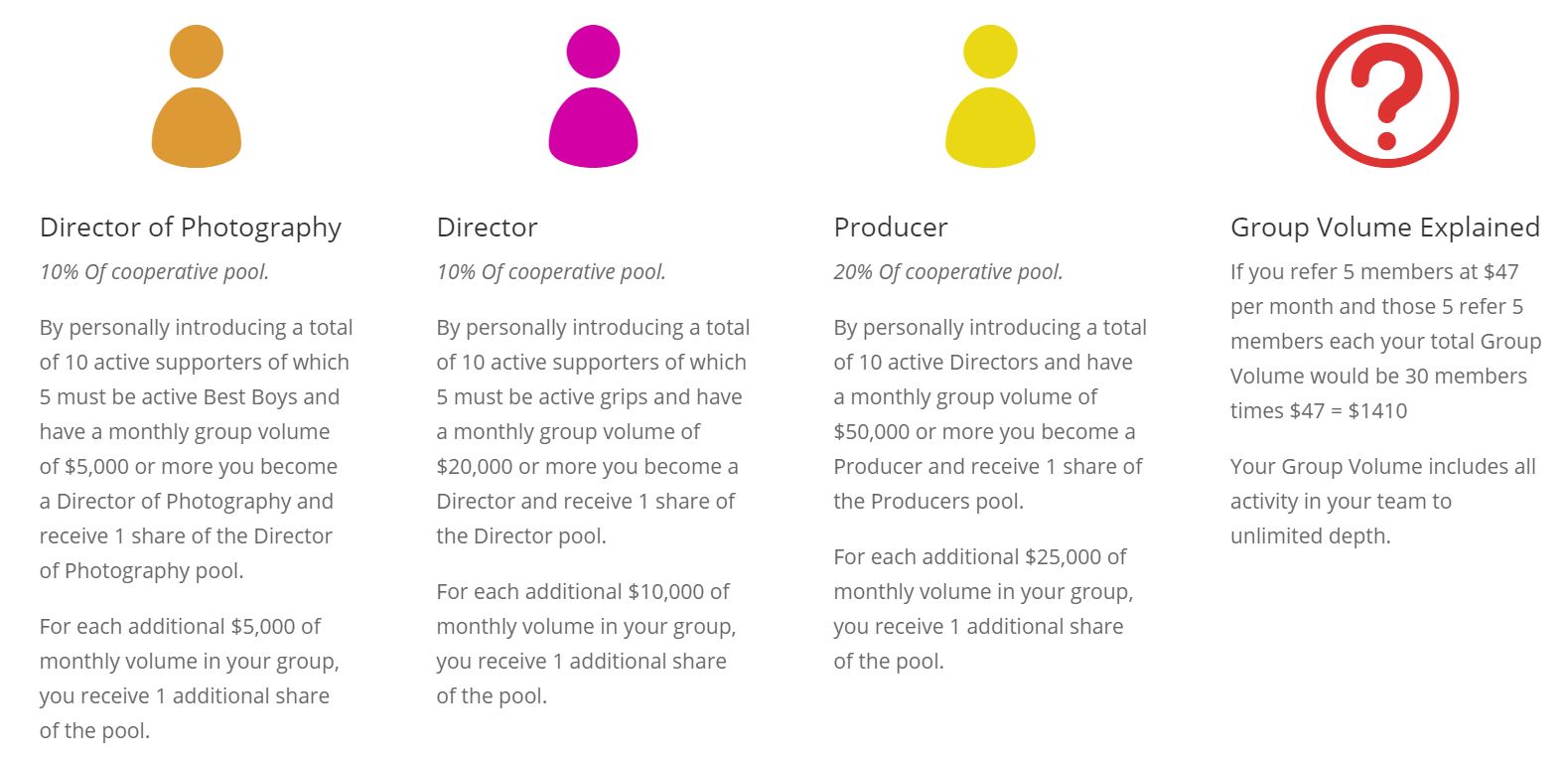 The Crypto Kid
The Crypto Kid is set during Covid outbreaks in Australia it follows a 14 year old Astro Lucchini Saxon. A story of hacking into our villains bank accounts to revenge the assault and theft made on his mother by two corporate bullies .

Village to Villa – Living Like Locals
Two experienced media professionals hit the road, going "local" in 4 countries, house sitting and tasting life from village to villa. 1 year of spontaneous moments, wonder and discovery in AUSTRALIA – FRANCE – UK – ITALY.
Series total 20 episodes of 24 minutes duration. PLUS weekly Social Media clips of 3 to 5 mins – additional content.
THE PREMIS
To know what it's really like to live in a country with a different culture and possibly a different language, you must move into someone else's home and live like the locals.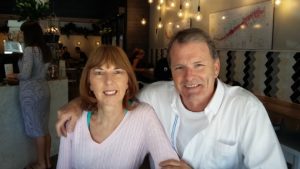 BRIEF OVERVIEW
Neil McLean and Gai Reid have enjoyed long careers in television production. They've stepped off the treadmill and plan to create a better work/life balance. It's time to enrich their lives by spending a year travelling. But not in the conventional way! Each has seen parts of Europe as a tourist, now it's time to dig deeper and discover what it's really like to LIVE in France, Italy, or the UK. The best way to do that is to step into some-one else's "life" for a while.
They plan to take over other people's homes AND they're taking YOU along for the ride! Learn More

'1'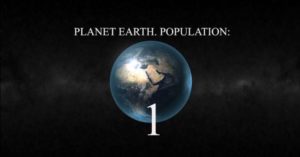 '1' is a contemporary science-fiction drama feature film about Darren, a man addicted to fast cars, booze and highway racing. His reckless lifestyle results in him being busted for drink-driving and his adoring partner Misha isn't impressed. Misha desires for them to lead a simpler, cleaner life and she wants to lift Darren out of his addictions.
Yet despite his vows to change Darren continues his dangerous ways until it's too late; he causes a car crash that injures Misha. Though her injury wasn't serious she decides to leave him and move in with her parents who live thousands of kilometres away, until he can get his act together.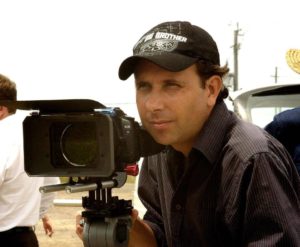 Faced with the consequences of his actions, Darren determines to clean up his act. He wants to find forgiveness from Misha so that they can be reunited. Greater forces now appear in the form of a malevolent alien invasion and in no time humanity is obliterated, all except one person: Darren. However, he is unaware that he is the last person left alive. Totally alone, Darren must decide whether to stay and await his fate, or face the dangers of an arduous journey to get to Misha and to find forgiveness from her.
It is a long, perilous journey and one that Darren has to endure. Not only must he stay one step ahead of the alien scout ships that relentlessly search the planet, he must also survive alone in the wild while also battling his own guilt and remorse. His weighed-down backpack and numerous supplies make his journey even harder. It is on this journey however that Darren begins to find new truths and new insights into life and existence. Learn More